Wonderful Program by East Bay Citizens for Peace: Please spread the word!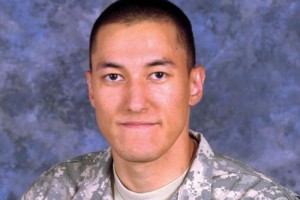 Paul K. Chappell, West Point graduate, Iraq War veteran, author, and peace activist will speak on "Why World Peace Is Possible: A Soldier's Perspective" on Friday, September 21st, 2012 at 7pm at the Bristol Statehouse, 240 High St., Bristol, RI.
"Captain Paul K. Chappell has given us a critical look at war and peace from the unique perspective of a soldier, and his new ideas show us why world peace is both necessary and possible in the 21st century." –Archbishop Desmond Tutu, Nobel Peace Prize Laureate
The event is free and open to the public; donations are welcome. The talk is sponsored by East Bay Citizens for Peace and is co-sponsored by Rhode Island Progressive Democrats of America and American Friends Service Committee/ South East New England.
Captain Chappell's books, Will War Ever End? A Soldier's Vision of Peace for the 21st Century; The End of War: How Waging Peace Can Save Humanity, Our Planet, and Our Future; and Peaceful Revolution: How We Can Create the Future Needed for Humanity's Survival, will be available for purchase.
EBCP is a grassroots organization committed to peaceful solutions to conflict, and social and economic justice through open, respectful dialogue. For more information contact: 401- 247-9738, or steeringcommittee@eastbaycitizens4peace.org or www.eastbaycitizens4peace.org and www.paulkchappell.com